Pump Saver
Pump Saver
The Pump Saver is a trap that you place in the line between your chamber and vacuum pump. It is designed to catch any liquid that may come from your chamber. It is especially useful for that distracted moment when you may accidentally allow the foam to rise too fast! The Pump Saver will catch that liquid and prevent it from getting to your expensive vacuum pump, ruining it. The Pump Saver DOES NOT eliminate the need to still properly dry your wood as it only traps actual liquid.
Made from nearly indestructible material just like my chamber including clear body to allow you to see when you have resin in the Pump Saver and need to drain it. It has a convenient drain plug at the lowest point to make draining easy and includes internal deflectors to prevent the resin from "jumping" from the inlet to outlet.
To use, simply cut your vacuum hose between the pump and chamber where you want to install the Pump Saver and push your hose on the included hose barbs.
Includes:
Pump Saver
2 Installed 3/16" Hose Barbs
Brass Plug
**IMPORTANT-PLEASE READ!**
I make all of my products myself personally and do not outsource or have them made for me in China. Quality and attention to detail is the most important thing to me and I refuse to cut corners to get stuff out the door quickly. As a result, I frequently have a waiting list for some items. When you place your order and it includes one of those items, you will be Pre-Ordering that item and adding yourself to my waiting list. I do not split ship orders so if you want part of the order that includes in stock items to ship right away, please place a separate order. When I am ready to complete your Pre-Order, my system will send you an e-mail with a copy of the order and a link to make payment with your credit card or PayPal. Once your order has been paid in full, production of that item will begin with shipping to follow as quickly as possible, usually within a week to 10 days or less.
The current ESTIMATED lead time is stated above. This is an estimate only and in no way a guarantee of delivery time. It is nearly impossible for me to predict how production will go from week to week so it could be longer or shorter. I am the only one who will be building your item and all it takes is one day out of the shop due to illness or taking a day off to spend with my family to completely mess up my schedule. If you are in a bind and need it quickly, I may be able to accommodate your needs on a case by case basis. Please contact me via telephone or e-mail to discuss as I will NOT see any notes in the comments section until I am ready to actually work on your order which will be too late!

I DO NOT send updates on the status of your order as that would be counter productive and massively time consuming! Please don't e-mail before the estimated lead time has passed to ask where your order is. I don't mean to be rude but I will not be able to reply to such e-mails.
If, at any time, you get tired of waiting for me and want to cancel your Pre-Order, just let me know. I very much appreciate your business and value you as a customer. Rest assured, I will be working diligently to get your order completed in the shortest time frame without cutting corners.  I appreciate your patience!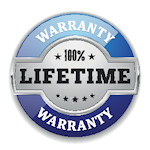 Lifetime Warranty!
TurnTex Woodworks creates the finest quality, durable, and reliable products. As a result, if your JuiceProof Stabilizing Chamber ever breaks down for any reason, simply contact me and I will either send you the parts necessary (such as gauges, hoses, or o-rings) or will send you a label to ship it back to me at my expense. If it can be fixed, I will fix it and if it can't I'll replace it at no cost to you! This includes the complete chamber and all parts that come with the chamber including the gauge, gasket, hose, and all fittings. I stand by my chambers for a lifetime and since I've been making stabilizing chambers longer than anyone, that's a guarantee you can stand by!
Of course this warranty does not cover discoloration or damage due to misuse, abuse, or use of chemicals other than heat cured stabilizing resins like Cactus Juice.
This warranty if fully transferable and retroactive to any JuiceProof Chamber I have made!